Silent Nashi Gin 0,5L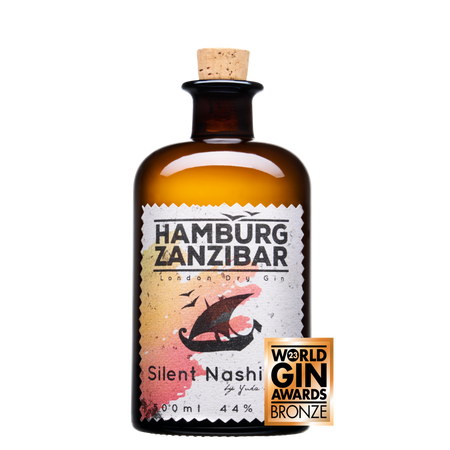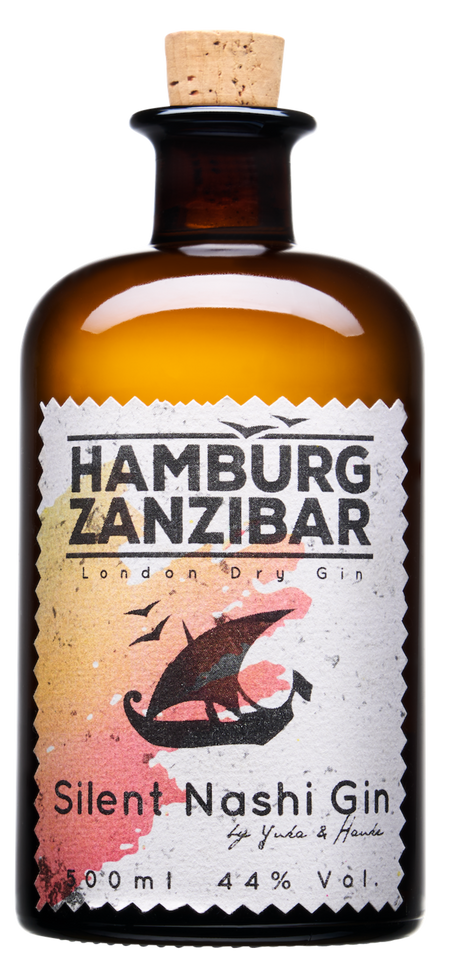 Silent Nashi Gin 0,5L
Der Silent Nashi Gin ist ein richtiges Kunstwerk. Erstens überzeugt er auf ganzer Linie mit der kreativen und ausgewogenen Auswahl der Botanicals. Aber das allein macht noch nicht das Kunstwerk. Denn zweitens braucht er einfach Zeit, um seinen vollen Geschmack zu entfalten. 
Die Herstellung des Silent Nashi Gin ist aufwendig. Die Mazeration einer Hamburger Kochbirne über mehrere Woche verleiht ihm das tiefe, weiche Aroma des heimischen Streuobstes. 
Bei den World Gin Awards 2023 in London holte sich der Silent Nashi Gin Bronze in der KategorieLondon Dry Gin.
Wir haben ihn als traditionellen London Dry Gin gebrannt. Mit der Birne als Botanical neben dem Wacholder entfaltet sich sofort ein wunderbares, fruchtiges und samtweiches Mundgefühl. Abgerundet haben wir diesen außergewöhnlichen Gin mit eine, Hauch Lavendel. Diese beiden Aromen beflügeln sich gegenseitig. 
Ein großartiger Gin für alle Liebhaber außergewöhnlicher Botanicals. Noch dazu macht er sich super im Tonic, mit diesem Gin steht Euren Kreationen eine ganz neue Welt offen. 
Botanicals Birne und Lavendel 

Birnen von Streuobst-Wiesen

Bronze-Gewinner bei den World Gin Awards 2023 in der Kategorie "London Dry Gin"

langer Herstellungsprozess
Die Produktion erfolgt in kleinen Auflagen und ist sehr Zeit-Intensiv, daher kann es bei dieser Sorte zu etwas längeren Lieferzeiten kommen.
Dieser London Dry Gin hat 44 % vol Alk und kommt in unseren 500 ml Flaschen.
Grundpreis: 90 € / L
---
Shipping
We only ship within Germany and only with DHL and age verification 18+. Therefore, we unfortunately cannot deliver to packing stations.
Payment
You can pay with PayPal or credit card.