Suburban Gin 0,5L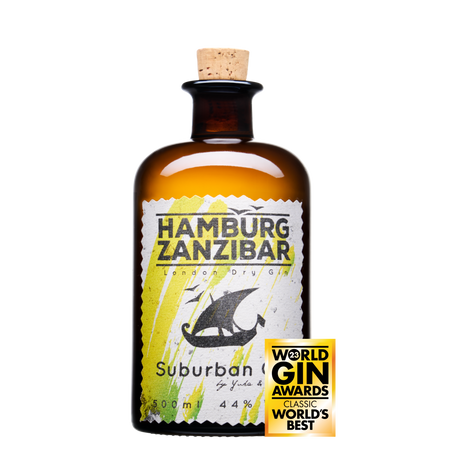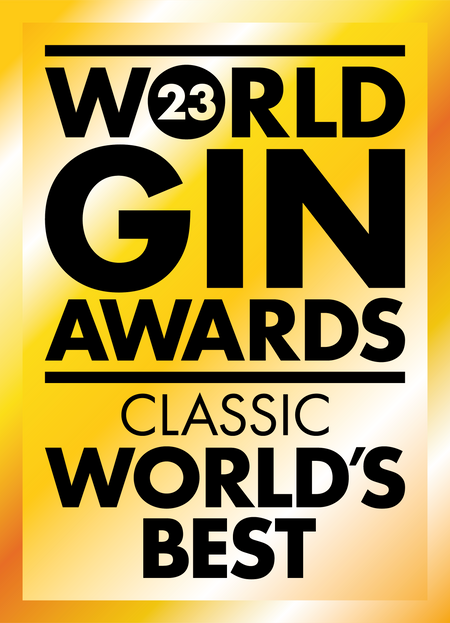 Suburban Gin 0,5L
Mit dem Suburban Gin ist uns ein ganz großer Wurf gelungen. Als klassischer Gin trägt er die typische Wacholdernote im Vordergrund. Die raffinierte Auswahl seiner Botanicals macht den Suburban Gin zu etwas ganz Besonderem. 
Bei den "World Gin Awards" 2023 konnte er als "WORLD BEST GIN" den Siegertitel in der Kategorie "Classic Gin" nach Hause holen. 
Die klassischen Botanicals des Suburban sind wunderbar ausbalanciert und entfalten weich und voll ein ganzes Spektrum an Geschmacksnuancen. 
Koriandersamen, Angelikawurzel und Oris Root geben dem Gin ein tiefes Aroma. Die frischen Zesten der Amalfi Zitrone hingegen verleihen ihm das gewisse Etwas. 
Der Suburban Gin entsteht in der Destille von Hamburg-Zanzibar als echter Manufaktur-Gin. In dieser Spirituose spiegelt sich das ganze Können in der Auswahl hervorragender Botanicals. Kombiniert mit der handwerklichen Erfahrung des Destillierens wird jede Flasche zu einem Meisterwerk.
Klassischer Gin
Gewinner "WORLD BEST CLASSIC GIN" bei den World Gin Awards in London 2023
Manufaktur-Gin
jede Flasche entsteht in Handarbeit
Die Produktion erfolgt in kleinen Auflagen, daher kann es bei dieser Sorte zu etwas längeren Lieferzeiten kommen. 
Dieser Gin hat 44 % vol Alk und kommt in Flaschengrößen von 500 ml
Grundpreis: 90€/L
---
Shipping
We only ship within Germany and only with DHL and age verification 18+. Therefore, we unfortunately cannot deliver to packing stations.
Payment
You can pay with PayPal or credit card.